URL:
https://eurl-fmd.anses.fr
Intro [EN]:
The European Union Reference Laboratory organises Proficiency Tests (PTs) on detection and typing of Foot-and-Mouth disease virus in accordance with Council Directive 2003/85/EC and Regulation (EU) No 2017/625.
PT panels for FMDV and SVDV detection are established for virus isolation, RT-PCR, Antigen-ELISA and VP1 sequencing. PT panels for FMD antibody detection are established for FMDV NSP antibodies, FMDV SP antibodies and SVDV antibodies detection by ELISAs or/and virus neutralisation test.
The proficiency test (PT) for FMD virus and SVD virus and antibody detection is organised annually. All EU national reference laboratories (NRLs) and other official laboratories of the network are invited to participate.
Intro [EN]:
The European Union Reference Laboratory yearly organizes a workshop, especially intended for the EU national reference laboratories (NRLs) and other official laboratories of the network.
The purpose of these workshops is to inform the participants about the activities of the EURL, to present and discuss the results of the PT, to present and discuss scientific research projects and to exchange information on EU legislation, methods and other relevant subjects.

 Registration to the next workshop
Intro [EN]:
The EURL for FMD, among other missions, gathers data and information on the methods of diagnosis and differential diagnosis used in the different National Laboratories.
A list of methods inspired by the OIE official methods is available on this website.
Intro [EN]:
The EURL for FMD supports the functions of National Laboratories by storing and supplying reagents and materials for use in diagnosis of foot-and-mouth disease such as virus and/or inactivated antigens, standardised sera, cell lines and other reference reagents.
A list of reagents and material is available on this website.
Title [FR]:
Réactifs disponibles et matériaux de référence
Title [EN]:
Available reagents and reference materials
Materiau Background: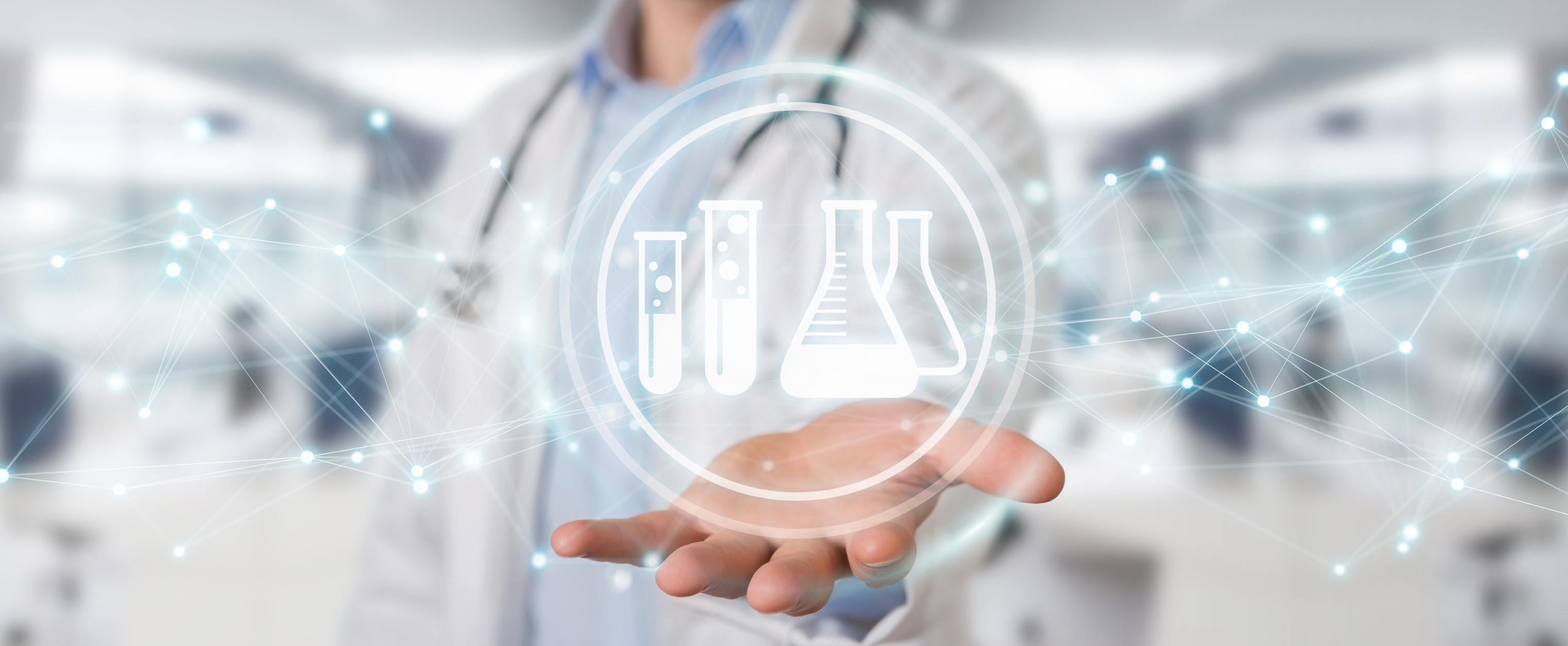 Intro [EN]:
The European Union Reference Laboratory organizes each year trainings specifically intended for the EU national reference laboratories (NRLs) and other official laboratories of the network.
The purpose of these sessions is to implement the further training of experts in laboratory diagnosis with the goal to harmonize the diagnostic techniques at the European and International levels.

Registration to the next training
WRL - The Pirbright Institute
List of Foot-and-mouth disease reagents available at the WRL the Pirbright Institute can be found here.
Recent Publications
Recent Publications
Isolation of Three Novel Senecavirus A Strains and Recombination Analysis Among Senecaviruses in China.
Guo Z, Chen XX, Ruan H, Qiao S, Deng R, Zhang G. Front Vet Sci. 2020 Jan 22;7:2. doi: 10.3389/fvets.2020.00002. eCollection 2020.
Abstract
Senecavirus A (SVA), an emerging swine picornavirus of swine, is one of the causative agents of vesicular disease which is clinically indistinguishable from foot-and-mouth disease in pigs. Here, 3 cases of vesicular disease were reported which was caused by SVA in November 2018 in Henan, China. Three new SVA strains were identified and conducted a genetically evolutionary analysis. The isolates shared 98.1-99.0% genomic pairwise identity to each other and had the highest similarity, of 98.3-98.7%, with the American strain KS15-01, respectively. Phylogenetic analysis indicated that the Chinese prevalent strains could be clearly divided into cluster 1, cluster 2, and cluster 3. Furthermore, one isolate (HeNNY-1/2018) and two previously reported strains (HB-CH-2016 and SVA/CHN/10/2017) were identified as recombinants using several algorithms. It revealed that the recombination among SVA strains has occurred in China since 2016 or earlier. The findings of studies updated the prevalent status of SVA in China. Besides, the genetic evolution and recombinant events of SVA should be attracted more attentions in the future.
The Carrier Conundrum; A Review of Recent Advances and Persistent Gaps Regarding the Carrier State of Foot-and-Mouth Disease Virus.
Stenfeldt C, Arzt J. Pathogens. 2020 Feb 28;9(3). pii: E167. doi: 10.3390/pathogens9030167.
The existence of a prolonged, subclinical phase of foot-and-mouth disease virus (FMDV) infection in cattle was first recognized in the 1950s. Since then, the FMDV carrier state has been a subject of controversy amongst scientists and policymakers. A fundamental conundrum remains in the discordance between the detection of infectious FMDV in carriers and the apparent lack of contagiousness to in-contact animals. Although substantial progress has been made in elucidating the causal mechanisms of persistent FMDV infection, there are still critical knowledge gaps that need to be addressed in order to elucidate, predict, prevent, and model the risks associated with the carrier state. This is further complicated by the occurrence of a distinct form of neoteric subclinical infection, which is indistinguishable from the carrier state in field scenarios, but may have substantially different epidemiological properties. This review summarizes the current state of knowledge of the FMDV carrier state and identifies specific areas of research in need of further attention. Findings from experimental investigations of FMDV pathogenesis are discussed in relation to experience gained from field studies of foot-and-mouth disease.
Foot-and-mouth disease virus: prospects for using knowledge of virus biology to improve control of this continuing global threat.
Belsham GJ, Kristensen T, Jackson T. Virus Res. 2020 Feb 29:197909. doi: 10.1016/j.virusres.2020.197909.
Abstract
Understanding of the biology of foot-and-mouth disease virus (FMDV) has grown considerably since the nucleotide sequence of the viral RNA was determined. The ability to manipulate the intact genome and also to express specific parts of the genome individually has enabled detailed analyses of viral components, both RNA and protein. Such studies have identified the requirements for specific functional elements for virus replication and pathogenicity. Furthermore, information about the functions of individual virus proteins has enabled the rational design of cDNA cassettes to express non-infectious empty capsid particles that can induce protective immunity in the natural host animals and thus represent new vaccine candidates. Similarly, attempts to block specific virus activities using antiviral agents have also been performed. However, currently, only the well-established, chemically inactivated FMDV vaccines are commercially available and suitable for use to combat this important disease of livestock animals. These vaccines, despite certain shortcomings, have been used very successfully (e.g. in Europe) to control the disease but it still remains endemic in much of Africa, southern Asia and the Middle East. Hence there remains a significant risk of reintroduction of the disease into highly susceptible animal populations with enormous economic consequences.
2020 EURL PT
From 03 February 2020 to 31 July 2020
OIE Terrestrial Manual of FMD 2018
List of the official method for diagnosis of foot-and-mouth disease can be found here.
You must be logged in for downloading the method, click on the button below to proceed
Go to login page
EPIZONE Annual Meeting 2020
First announcement 14th Annual Meeting of EPIZONE from 28-30 september 2020 in Barcolona.
https://www.epizone-eu.net/en/Home/show/First-announcement-14th-AM.htm
Open Session of the European Commission for the Control of Foot-and-Mouth Disease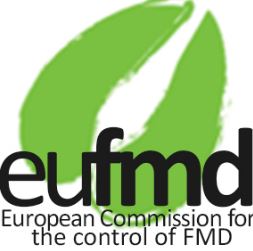 The next Open Session of the European Commission for the Control of Foot-and-Mouth Disease
Standing Technical Committee
will take place 27-30 October 2020
Pages